Two Types of Aids to Navigation
Buoys and Beacons; Both have various shapes, sounds and light characteristics.
Buoys float and beacons are affixed to land.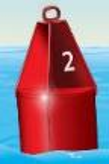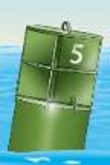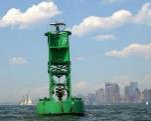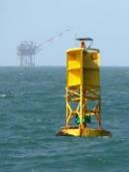 Green or red lateral aids show channel edges
International Association of Lighthouse Authorities (IALA) System A and IALA System B regulate navigational markings throughout most of the world
System A is generally used in the Eastern Hemisphere
System B is generally used in the Western Hemisphere (USA)
In Region B, red aids are on the right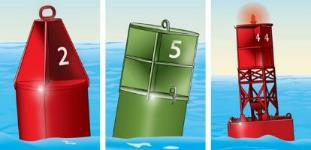 US Aids to Navigation (US ATONS)
Navigation aids in this lateral system are determined by their position with respect to the navigable channel, as the channels are entered and followed from seaward toward the head of navigation.
| | |
| --- | --- |
| | Green Aids – Odd Numbered |
| | Red Aids – Even Numbered |
| | Red Right – Returning applies |